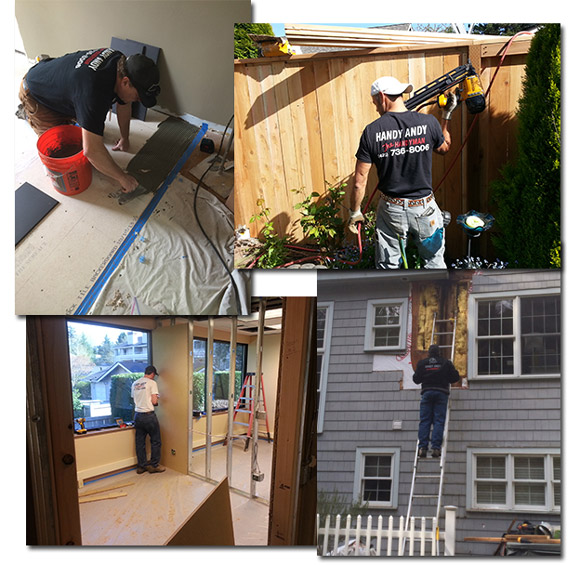 Custom carpentry
Interior & exterior painting/staining
Masonry
Furniture assembly
Minor electrical
Minor plumbing
Flooring
Troubleshooting
Countertops & cabinets
Drywall repair
Fencing
Roof repair & cleaning
Window/door repair & installation
Much, much more
Handy Andy the Handyman does it all!
Listing all the individual services we offer would be too time-consuming, since just about any task you need done in your home is on our list. Give us a call today to ask us about the particular service you need done in your home. Work estimates are free, even if we need to come out to your home first to assess the project.